About Our Company
Our company Matrix Exports is famous for dealing in a vast range of products. We are trusted globally for being a prominent manufacturer, importer and exporter. Our magnificent range of Home Furnishings, Garments, Construction Materials, Food and other products are tailored to our clients exact specifications and needs. Bulk orders are received by us for our items such as Pharmaceutical Syrup, Double A4 Copy Paper, Fragrance Agarbatti, Shaggy Floor Carpet, and so on. We have attained exceptional, internationally recognised quality characteristics, guaranteeing that customer specifications and globally authorised selective quality measures are followed at all stages of manufacturing. We have also made a significant investment in Zambia, Africa, where our company has opened a safety matchbox business employing cutting-edge Swedish machinery.
In our specialist business, we have been able to develop a wide variety of highly customised products to meet a wide range of needs. As a result, our products or services for all of our customers have received international recognition.
Why Us?
We are a single spot to avail numerous categories of world-class offerings
We offer our classic and premium quality range at the leading prices of the markets
We own a huge supply channel that connects us with various territories across the globe
We assure customers regarding swift as well as safe shipment of products
Customer-focused Approaches and Our Clientele
We supply products such as Fragrance Agarbatti, Double A4 Copy Paper, etc. with a customer-first policy and extensive knowledge of the economys demand and supply patterns in order to deliver world-class services. Our company is also regarded as a world-class exporter which provides excellent quality at the best prices. The positive feedback we receive about the features of our products inspire us to make even more changes and raise our standard of excellence. We also try tirelessly to respond to our clients questions as quickly as possible, assisting us in achieving the desired goals as requests.
Along with India, we have numerous customers in East Africas Tanzania, Malawi, Kenya and Zambia and West Africas Togo, Ghana, Morocco, Liberia, Senegal and Congo. We also serve a number of European and Caribbean nations.
Shipment and Payment
Our experience shipping via all accessible modes of transportation, including rail, road, air, sea, and any other methods feasible, ensures that the consignment arrives at its final destination safely and on schedule. Our extensive network of C&F agents around the world, as well as our expert logistics personnel, ensure that our clients never face issues when getting their consignments.
We have highly sophisticated payment mechanisms as a result of our large time span in the industry.
SWIFT, Bankers Cheque, TT, other types of bank transfers, Letters of Credit, and Bank Guarantees are all acceptable methods of payment.
Our Products and Their Attributes
Our exquisite range of products such as Shaggy Floor Carpet, Fragrance Agarbatti, and more meet the exact specifications and needs of clients all over the world. Every item exhibit necessary features and is completely flawless. We check each product on different parameters before the shipment. Our offerings are supplied in markets wrapped in high grade packaging always.
Company Facilities and Team
Our technologically advanced infrastructure facility located on our grounds, which aids in carrying out efficient production processes, is one of the reasons we have catapulted to the pole position in our highly technical business. All the departments in our company are managed by highly diligent and experienced personnel. Our members includes procurers, manufacturers, quality controllers and packers. All the workers do their assigned job with complete dedication and perfection. Staying coordinated help the employees to ensure smooth functioning of the trade.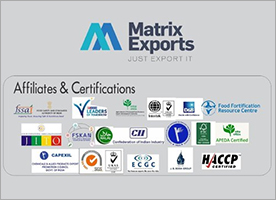 Read More